Podcasting tutorials, Spotify acing subscriber numbers and climate-emergency focussed podcasts
This edition features a few podcasting 101 resources to help you kickstart your podcast journey. Some uneasy podcast recommendations to keep you up to date with an emergency we are living with.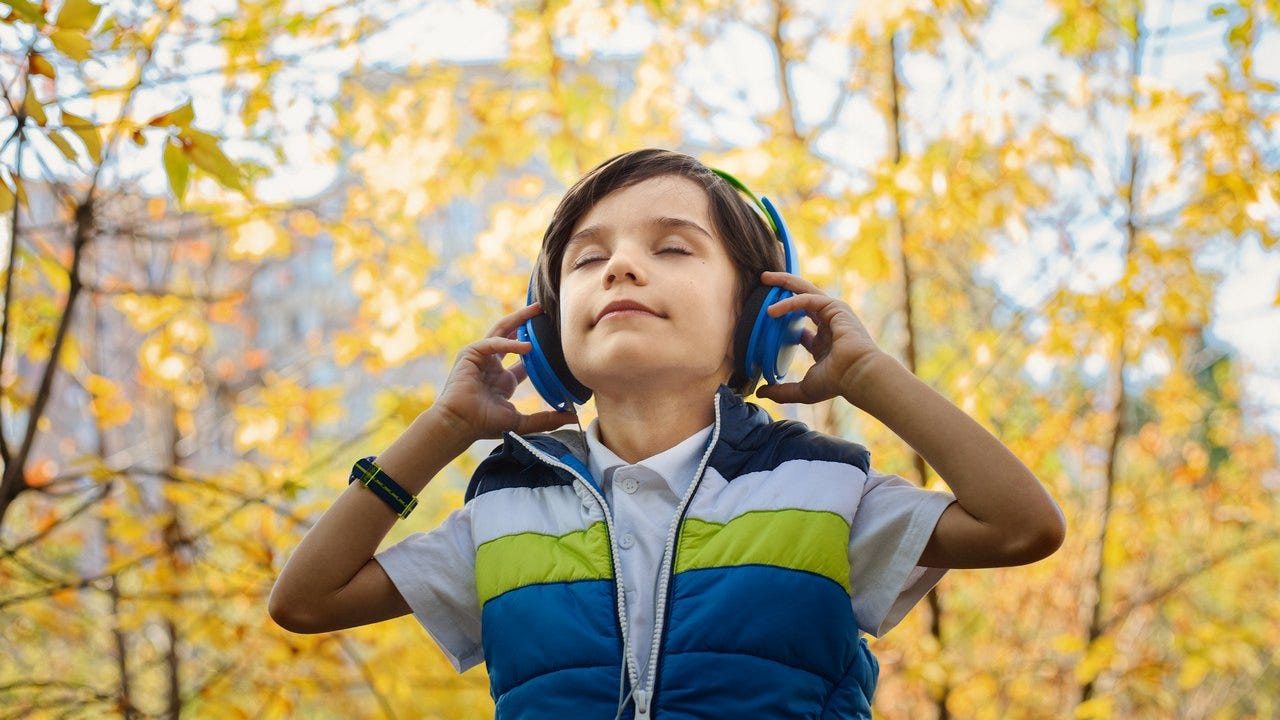 If you have listened to podcasts as long as I have, it is quite natural to get intrigued with the nitty-gritties of what goes on behind the scenes. Having been a technology scribe for most of my professional career, finding out how things work and learning the process behind everything, has been second nature. And when it's about learning the process behind something I love as a hobby, it's even more fun.
It was a chance tweet that I once came across earlier this year, that led me to this wonderful series on the basics of podcasting. One of the presenters, Sean Ramaswarm, hosts one of my favourite explainer podcasts (Today, Explained). Luvvie Ajayi is the host of Rants & Randomness and Jesus & Jollof
Now, of course, this 10-part video series won't make you a podcaster, but it at least makes you appreciate what goes on behind producing podcasts and gets you up to speed with what you should have in mind when making podcasts. It does a good job of setting expectations for those thinking podcasting is just recording a conversation and publishing it. It also made me realise how some aspects of podcasting, such as scripting, are similar to writing a feature story - it's just a different medium.
---
Spotify-owned Gimlet Media is a well-known name in the podcast world thanks to hits such as Reply All, Homecoming, Science Vs and more. It also has a six-part introductory podcast about how to go about making a podcast. Here the focus is more on the story-telling aspects of a podcast than the technical and distribution details. At the end of the day, no matter how advanced a microphone you have, how savvy you are with audio editing suites or how great you are at using social media, if your podcast content isn't compelling nothing else will matter.
Gimlet Academy, hosted by Gimlet co-founder Alex Blumberg, does a wonderful job of breaking down important aspects such as pitching a podcast, finding the right voices, pacing the story and much more. Blumberg uses examples from famous podcasts to put across his point which makes the podcast sound less academic and more immersive.
I could go on about more resources, but I think two are enough for this issue. If I get a positive response, I could turn it into one of the sections of my newsletter.
Important developments in India
Improv comedienne Kaneez Surka is the host of a new podcast that's produced by dating app Bumble. The podcast is called Is Romance Dead? According to a report in The Hindu, "The podcast is divided into eight episodes of music; food; wedding; travel; film, TV and literature; social media; and mind, heart and body." It's interesting to see consumer apps jumping on to the podcasting bandwagon with content that resonates with the brand.
Important developments globally
Just a couple of days ago, Spotify announced its Q3 2020 quarterly earnings report. If you have been reading this newsletter, you may have noticed that every issue has had some news or the other on Spotify - just related to its podcasting activities. I have never even touched on other aspects of the music streaming service. According to the numbers, Spotify now has 320 million subscribers which is a 29 percent jump from last year and 144 million premium subscribers who pay for Spotify Premium - this has seen a 27 percent jump. Apple Music is reported to have around 60 million users and unlike Spotify, it doesn't have a free tier. As for podcasts on Spotify, around 22 percent of its subscribers regularly engage with podcasts. It will be interesting to see how the podcast-specific numbers play out in the next few quarters given Spotify's aggressive feature additions and exclusive licensing deals with popular podcasters.
If you're a Google Nest Audio or the older Google Home user, the default podcast destination on these speakers as well as Google Assistant is Google Podcasts (duh!). Under Google Assistant settings, you can now change the default to Spotify, if that's your preferred podcast listening app. This is the first third-party app that's supported by Google Assistant. I hope support for Stitcher is added soon, as that is my go-to podcast app.
Every time I sit to write the newsletter, I'm reminded of the days when I was covering Instagram in 2018-19 while working at tech2. Every other day there would be a new update on Instagram. Spotify is fulfilling that role when it comes to podcast-related news. There's something happening at Spotify every other week. The latest development is Spotify's experiment to combine music and talk shows on its platform to give you a complete experience. Think of it as a radio show with music - something that those who've heard Ameen Sayani's Binaca Geetmaala or 107.8 FM in Mumbai (in the early 2000s) would relate to. Spotify even has a playlist of its original shows with music. It has also recently begun its own version of a morning show (in certain markets), The Get Up, which is a mix of talk and music but the only catch is that the music is personalised to individual taste.
Granted this is a US-specific report, but it includes insights from six years of AM/FM radio, podcasts and other on-demand audio content in the US. In 2014, for instance, only 11 percent of listeners heard podcasts and over 80 percent preferred music. In 2020, podcast listening has crossed 30 percent. Another insight is that in 2020 around 55 percent US Americans have heard at least one podcast and this year has seen record growth in podcast listener numbers. The entire report can be downloaded for free from the link above.
Amazon-owned audiobook app, Audible, is adding over 100,000 podcasts to its app to be listened to freely. These podcasts are available on other apps as well, and honestly, at this point, it just feels like a numbers game. But Audible is nowhere in the same whereabouts of Spotify which has around a million podcasts or Apple Podcasts which boasts of 1.5 million podcasts. But at least you don't have to pay to listen to the free podcasts on Audible.
Indian podcasts in focus
Covid19 has put life on a brake for many of us. In India, we had to live through strict lockdowns in April-May-June. European countries are going into a second lockdown now as cases are seeing a rise there. As I was reading about how the Sars Cov2 virus made the jump from bats to humans, a lot of the literature I read also referenced the climate crisis. Clearing forests for human needs results not just in climate disruptions but also in the destruction of entire ecosystems, eventually leading to diseases either jumping from humans to animals or vice versa. Given how vast topics such as climate change and the environment are, it's difficult to get a grasp on issues plaguing the world. In this edition of the newsletter, I want to recommend some climate, environment and conservation-focused podcasts which will not only inform you on the finer nuances of the climate crisis but also show some way to cut down on emissions in our own way.
This podcast has its origins in a column in Mint's weekend Lounge newspaper which explored a statistic related to climate change in that week. While the first few episodes of the podcast are mainly explainers on basic climate emergency-related terms and the history leading up to the current discussions, the later episodes feature climate experts weighing in on certain key areas. If you follow climate and environment stories, the first few episodes where just the host Bibek Bhattacharya is talking facts may seem like you're aware of all of it, but it's always good to have it all in one place before moving on to the specialist interviews. You can pick and choose the episodes according to your interest.
Some episodes of Mint Climate Change Tracker that I liked:
Talking to children about climate change
Intense rains in Mumbai and West India
Part of the Suno India catalogue of journalistically-driven podcasts, Climate Emergency is pure-play reportage of some of the effects of climate change that are visible in India. The podcast includes not just interviews with experts, but also those affected by the ravages of climate change. While a lot of the episodes are tied to a news peg pertaining to climate emergency or conservation-related news, the content being discussed is relevant regardless. The podcast doesn't have a fixed format or a fixed cadence - some episodes are interview-driven and at times you have a guest editor doing a mini-series highlighting issues which may have scenic sounds and more. Awareness of climate-related issues, conservation, environmental issues is the thread that ties in all the episodes.
Some episodes of Climate Emergency that I liked:
Tales from the Coast (3-part series)
Climate Resilient Natural Farming
Conundrums of the Forest Owlet
---
International Podcasts for the fortnight
Continuing the subject area, here are a few international podcasts that you should give in a listen to if you are interested in climate-related podcasts.
Mongabay is my go-to website to read about environmental issues. The reportage in Mongabay shines a light on many issues which never make it to mainstream news. Every feature I have read on the site has left me more informed about the environment and conservation efforts. The podcast builds upon Mongabay's stories with many episodes actually having the reporters themselves giving insights behind certain stories they did. Every episode has a rolodex of guests who are experts in their fields. You can pick and choose whichever episode you want to listen to first. Some of the episodes I found interesting were finding nature in cities, how open-source technology is helping conservation efforts, animals have culture too and many more.
This is a weekly show from Germany's international broadcaster, Deutsche Welle, which looks at environmental reports from across the world. Every episode features three stories from different parts of the world. The underlying theme of every episode is looking at the after-effects of climate change. What I like about this podcast is it has reporters on the ground who do the story - sometimes it's via an interview with the host and at other times, it's on-ground documentary-style reportage with atmospheric sounds. Many times, stories from another continent are also quite relatable to issues you see around your immediate neighbourhood. Not all episodes are gloomy and Living Planet does feature stories which try to address how to tackle some environmental issues.
Hosted by Christiana Figueres and Tom Rivett-Carnac, both former United Nations Framework Convention on Climate Change (UNFCCC) executives, Outrage + Optimism is a climate-change focussed podcast that has equal parts outrage and optimism. Thanks to their UN credentials, you can expect influential guests on this podcast such as David Attenborough, Greta Thunberg, Jane Godall, Bill Nye, Richard Branson and many more. It's not just an interview podcast - the more interesting bit about the podcast is that the hosts have a lot of insights on various environmental topics themselves and global discussions they have been a part of thanks to the UN. Despite their seniority, the overall tone of the podcast is conversational without trying to come across as too preachy.
That's all for this newsletter. As always, it would be great to hear your feedback. Till then, have a great week ahead and happy listening. If you liked this issue, do consider sharing. If you didn't like it, please feel free to let me know as well.
Photo by Jonas Mohamadi from Pexels